We presented the winners of the NMBS race track competition with their Amazon gift vouchers
Following on from a successful NMBS exhibition, we presented the Long Rake Spar Race NMBS Race Track Prize winners with their Amazon vouchers. Our account managers visited; Burnley Plumbing, Bradford's Building Supplies and Alter Landscapes to shake hands with our worthy winners. 
We created a new concept for the 2021 stand; 'The Long Rake Spar Scalextric Race Track'. Our customers were invited to do 2 laps on the race track whilst being timed. Those ranking in 1st, 2nd and 3rd place from over the 2 days the show was held won the 3 prizes up for grabs.
It quickly became apparent a lot of our customers were a bit rusty from from their childhood days, with the 'Black Ice Bend' proving a difficult corner in the track. Saying this, our winners were worthy with their impressive times almost 4 or 5 seconds in front of the majority!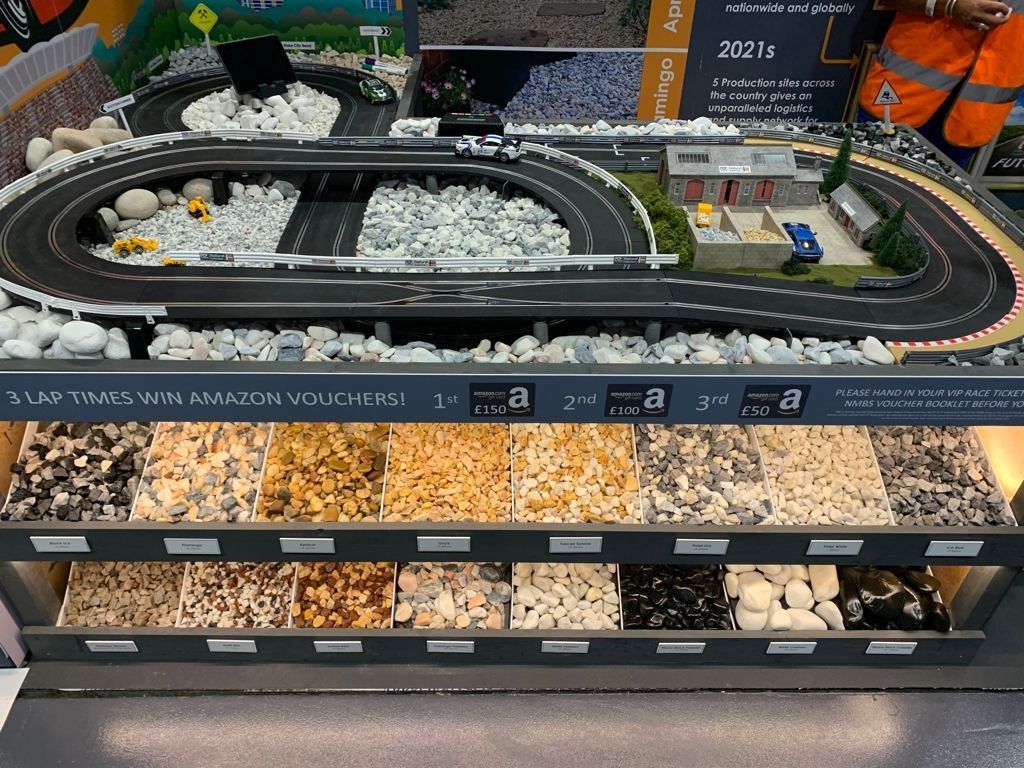 Amir from Burnley Plumbing came in first place with an impressive 13.3 second lap time. 
Below is our commercial Director Ben Summerhill with Account Manager Cate Kennewell presenting their prize.
Bryn from Bradfords Building Supplies came in second, slightly behind with a time of 14.2 seconds
Below is our South East Account Manager Rachel Aiers presenting the prize to Bryn. 
Alan at Alter Landscapes was just pipped to the post by Bryn. Alan scored 14.3 seconds 
Below is Mike MacRae, our Account Manager for Scotland and Northern England shaking hands with Alan.